Post by Sundew on Sept 10, 2015 2:58:34 GMT
.Drosera.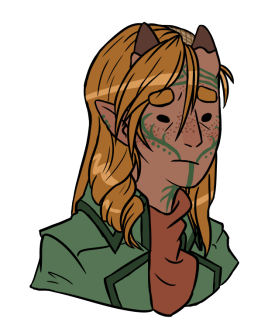 ---
Basic Information
NAME: Drosera
AGE: 23
GENDER: Male
RACE: Mixed race (Elf/Qunari)
CLASS: Rogue (Dagger, Tempest)
NATIONALITY: Dalish
AFFILIATION: Fennas Clan (Dalish, unaffiliated with the Qun)
PERSONALITY:
Introverted and reclusive
A bit of a pushover- tends to avoid personal confrontation
Curious, but easily distracted
Fairly polite, almost to the point of friendliness
---
Appearance


Alt appearance: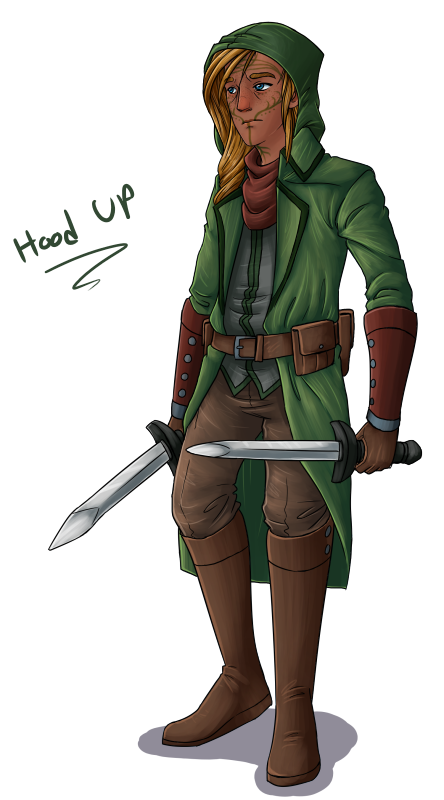 APPEARANCE:

6'2', lanky, fairly tall and relatively skinny with little distinctive muscle
Tanned and freckled skin with minimal blemishes for his class. A few nicks and cuts here and there, but nothing significant
Vallaslin representing June is a deep forest green
Hair is a dirty blond and undercut. His hair is naturally wavy and is occasionally braided or tied
Wears clothing that's ideal for a hunter; warm and protective, but also light enough for him to move about easily. Includes a scarf around the neck and a long leather coat reaching just past his knees.
---
Family and Relations
MOTHER: Kasaanda
FATHER: Teiwaz Fennas
SIBLINGS: Rowan (half-brother, father's side)
OTHER RELATIONS: n/a
SIGNIFICANT OTHER(s): n/a
CHILDREN: n/a
PET(s): n/a
---
History
Dro was born to a Vashoth mercenary and the first of a Keeper, however much of his earlier years were spent moving around the country with his mother. Though the lifestyle of a mercenary was questionable, his mother generally took on simple security jobs until he was old enough for her to teach him how to use a blade.
He spent most of his childhood apart from others his age, typically left behind to his own devices in an inn or other nearby structure during the day while his mother was working. He rarely sought trouble and was almost invisible to the townspeople the two stayed in as they moved around. Things remained fairly stable despite their regular moving until a skirmish occured while his mother was on duty, leaving her injured and Dro having to tend to her. She recovered, and the two moved on, and instead of looking for additional work in a neighboring village his mother sought his Dalish father in order to provide further stability for him.
After reuniting with his father and the rest of the Dalish camp, Dro spent the rest of his childhood adjusting to the clan and their way of living. Often times, he'd self-consciously cover his horns in order to better fit in with the other elves, though he maintained an awkward distance from the others for many years. Though he was hopeless with a bow, his practice with knives and daggers proved useful while learning to be a hunter and he became proficient at the skill, which aided in easing him into fitting in with the rest of the clan.
Still though, as he neared adulthood he only grew more connected with the Dalish clan and their beliefs, and was granted his vallaslin as any other young adult in the clan would. Though fully integrated with the clan, Dro remained introverted in nature, politely working well with others when necessary, but still preferring to work on his own.